Waterfront Gem with Dock on 30A | Kayak to Beach!
Our "casita" is a roomy loft-style home tucked back on a quiet section of Camp Creek Lake right off scenic highway 30A. This lake is one in a series of rare coastal dune lakes that dot South Walton County – you'll only find this geographical phenomenon in a few places on earth. Camp Creek Lake connects with the Gulf at Watersound Beach, giving guests the rare opportunity to paddle from lake to beautiful white sand beaches in just minutes.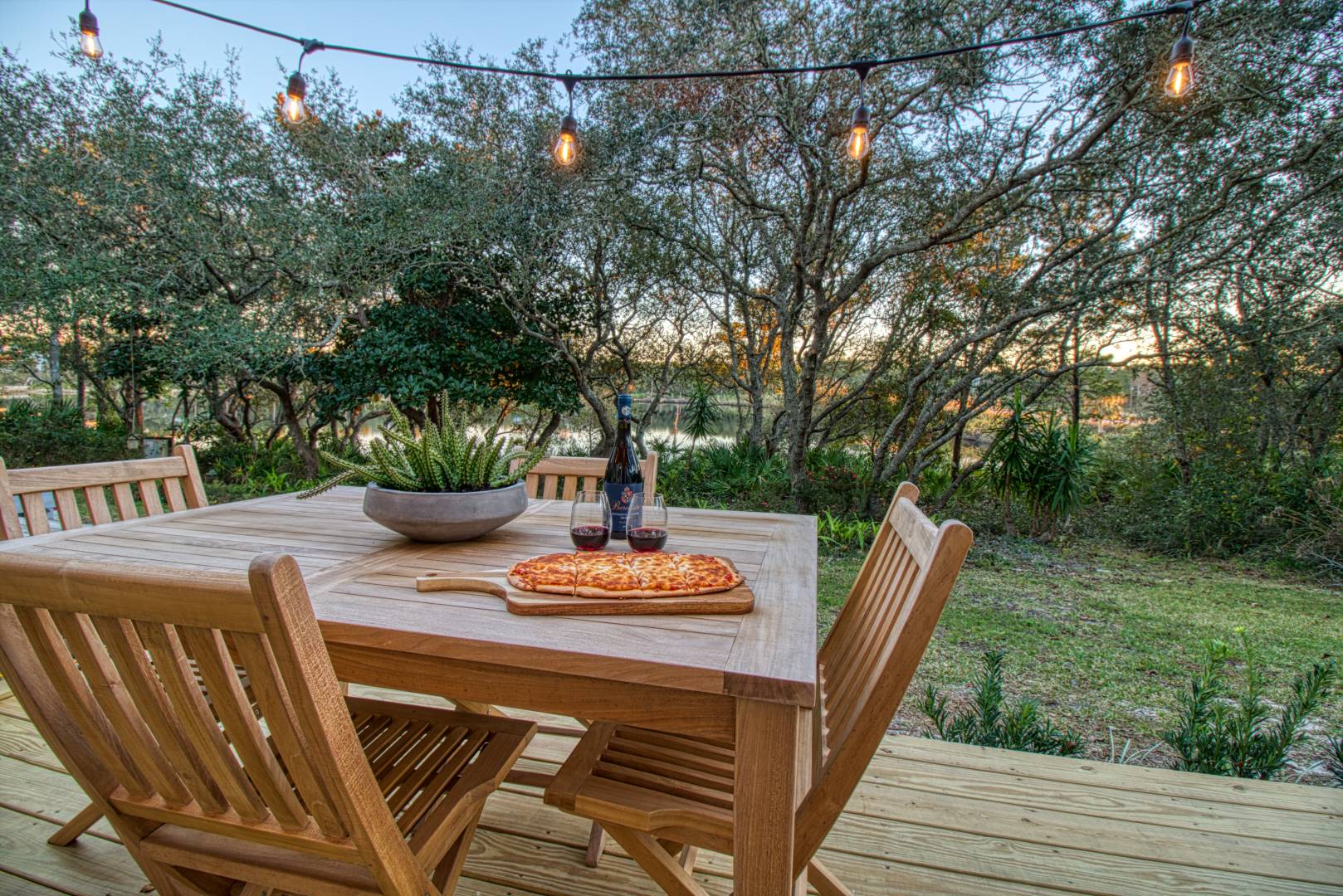 #1 Vacation Rental on 30A in Florida
After years of searching for a property on 30A, we found the perfect gem on Camp Creek Lake. Our backyard has spectacular views of the dune lake, and a community dock gives us easy access to paddle to the beautiful white-sand beach. We're just steps from the Timpoochee Trail making it easy to walk, run, or bike to various highlights along 30A. If you prefer to venture off the beaten path, state park trails are just across the street! Come stay for a night and see what we love about Camp Creek Casita.
The Space
Romantic, adventurous, or relaxing, your time at the Camp Creek Casita is sure to please!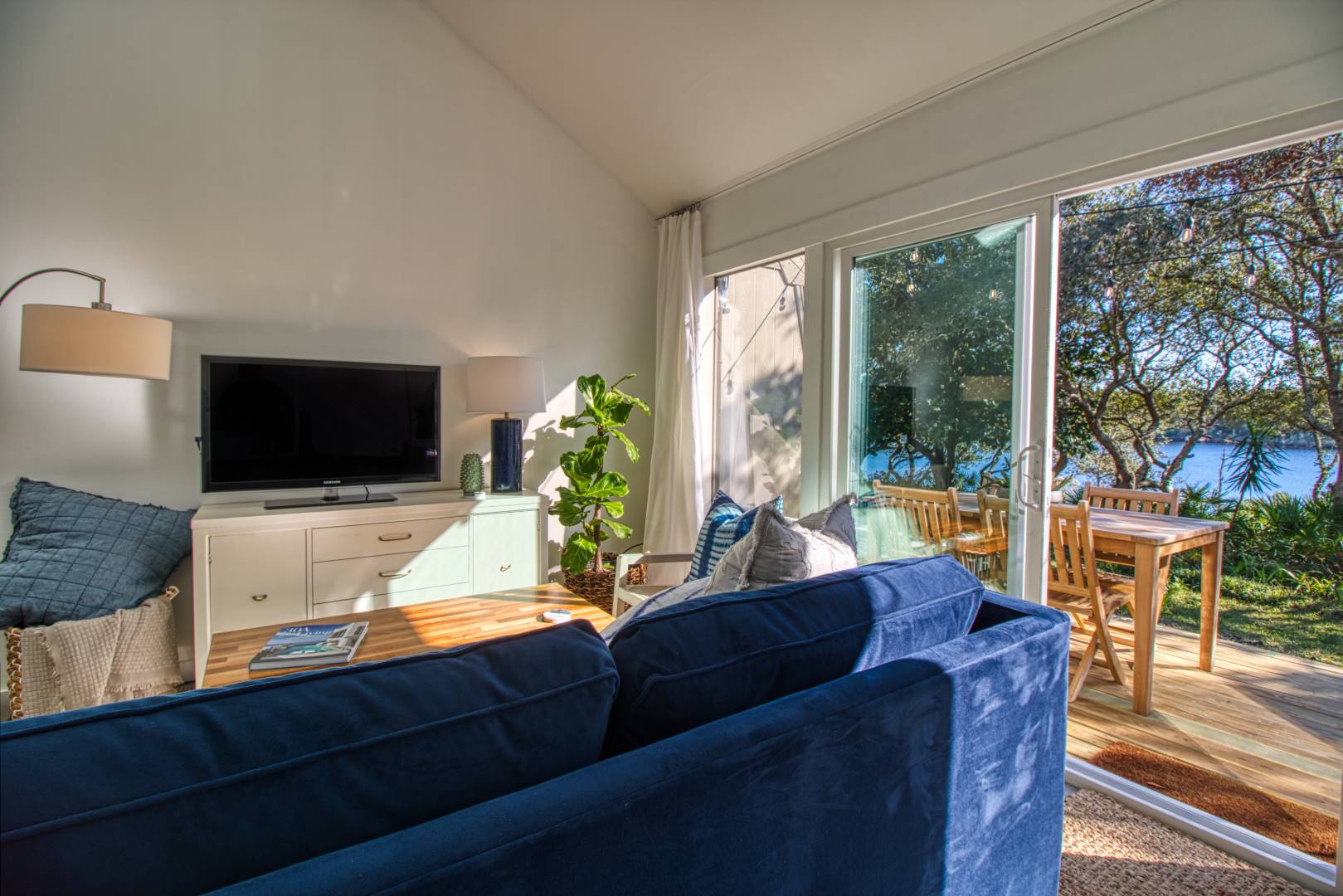 Roomy, Relaxed & Inviting Vacation Rental Near Rosemary Beach, FL
We put a lot of work into making this casita a relaxing and inviting place for your vacation. After months of renovation, our sun-splashed loft has a breezy, modern beach vibe with designer furnishings, a well-appointed kitchen, and a magnificent sleeping space. With room for four, the casita has everything you need for an incredible and unforgettable vacation with family or close friends. Whether your speed is lounge chairs and daquiris or beach runs and bike rides, Camp Creek Casita is the perfect vacation rental for your beach trip.
Located on 30A
Scenic Highway 30A is a fabulous stretch of beach along the Florida Panhandle. Known for its quaint beach towns, pristine sand, sparkling emerald waters, and family-friendly atmosphere, 30A is an amazing place for your next beach getaway. Our home is located at mile marker 15 on 30A, giving you quick access to destinations like the Hub and Alys Beach, as well as Rosemary Beach and Seaside.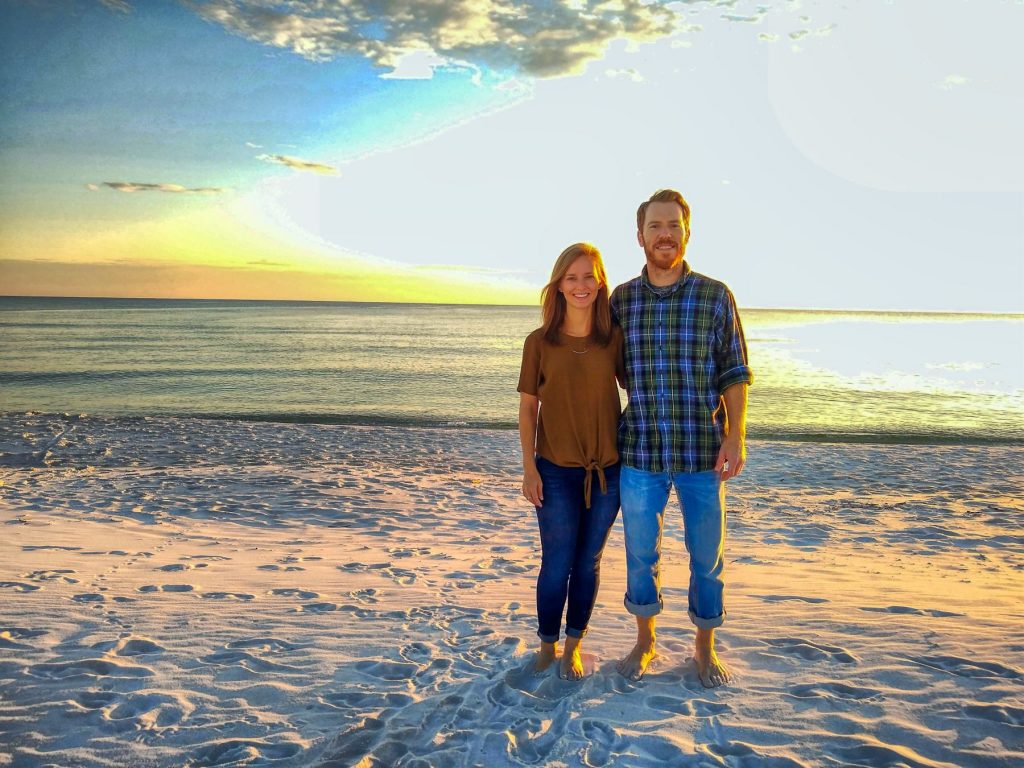 Your Hosts: Preston & Sarah Kate
We are an adventure-loving couple that enjoy spending time together... like a lot of time together. Whether we are kayaking, backpacking, camping, running, biking, skiing, lounging on the beach, or running our businesses, we do it together as a team! Though we claim Austin, TX as home, we're just as likely to be on the coast of Maine or at a remote backcountry campsite in New Mexico. When we aren't enjoying the outdoors, you can usually find us cranking away behind our computer screens working on our next entrepreneurial idea. We've seen a lot of this beautiful creation, but Camp Creek Lake is definitely at the top of our list... and we can't wait to share it with you!
Inside was beautifully decorated and very clean, they put so many nice personal touches! The kayaks and bikes worked great and you are close enough to all the fun while still staying far enough away to feel like you aren't in the middle of all the chaos.

Sarah and Preston are great hosts! They responded super quickly and they were in every detail:) The house is impecable and has everything you may need. We didn't go out at all to eat for the Covid situation and we had a great time cooking and having breakfast in the patio looking at the lagoon. To be able to kayak to the beach is a great way to avoid crowds of people and have the beach to yourself, beautiful beach ! We would definitively come back!

Great place on a beautiful lake close to the beach. Felt Private.

We've been here twice now and thoroughly enjoyed our stay at this delightful location. Preston & Sarah Kate are wonderful hosts. Could not ask for better.

This place is a hidden treasure. We had our international honeymoon cancelled and booked this place last minute. We were greeted with balloons, flower petals, and gifts for our honeymoon. The place is clean, up to date, and has all the amenities needed for a great stay!

We absolutely loved our stay here! The town home is super cute and in a perfect location! We were thrilled to be able to kayak and paddle board. We are already planning our next trip!

So much value in this stay - hands down best honeymoon spot on 30A. Kayaking to an unexpected private beach off Camp Creek Lake in the evening was THE highlight of our trip. Well done!

Preston & Sarah has been awesome host! Their place was absolutely beautiful and location was perfect! Everything was very clean and all the amenities were easily accessible. When we went to the beach, all the beach accessories were provided and private beaches definitely made it even better. Thank you for letting us have an amazing experience and having us feel like a local!

We had a great time here. First, the location is perfect. East access in multiple ways (kayak, bike, walk) to the beach. Second, the place feels brand new and I liked the inside layout. Third, Preston and Sarah Kate go out of their way through quick, consistent communication to make sure everything is pleased. Can't say enough good things! This was pure relaxation.

If this accommodation is available for your dates, BOOK it QUICKLY! We spent 5 weeks here and would have loved to stay longer. The townhouse is extremely well designed (colors, furniture, decor), functional, clutter- free, and very well lit. Every little corner of the space is thought-out, intentional and created with purpose- it gave us that warm feeling of being in a cozy home the whole time. The space is very clean and also easy to keep clean (if you are staying longer). The townhouse is perfect for a small family, a couple, or a single traveler. If you are an active person who wants to jog, bike, kayak on vacation or someone who just wants to relax at the beach, you will LOVE IT here. The back patio overlooking the trees and lake is wonderful. Due to the other homes in the complex, there is little privacy on the patio but that was not a problem for us. Every single day one of us would make a remark about the breathtaking view that you can enjoy from the outside or inside. Sarah Kate and Preston thought of everything one would need when staying in their accommodation and if you decide to stay here, you would be ok just brining your bathing suit 🙂 The location is fantastic. We traveled to the other beach communities in the area and kept mentioning how fortunate we are to be in this location- very easy to access the beach by kayak or foot/bike, but also very close to dinning options, farmer markets, stores, etc. We went to the beach by kayak everyday and the trip is magical. The lake is full of life: fish, herons, turtles, ducks, etc. We loved how tranquil it felt being on the lake and how arriving to the white-sand beach felt like a reward. Sarah Kate and Preston are very professional yet very personal. Communication with them was superb. They checked in with us during our stay and made sure our stay was enjoyable. I could go on an on about place and how wonderful it was staying here. Really, 5 stars all around!

Daniela

San Francisco, CA

Gem! Great for kayakers and outdoors enthusiasts. Highly recommended! Felt like home and so much to do in the area! Cheers

Wow. Absolutely stunning place. This is what you call a 5 star spot. They literally did everything you could think of to make this stay perfect. We will definitely be back!

Stay was fantastic. It was clear they thought of everything - from the place itself to the amenities and tips provided as well. We had a great time. Definitely a memorable vacation.

Preston & Sarah Kate's place is a dream. It's so well decorated, very clean and perfect for a dreamy beach vacay. We took the canoes to the beach and used the beach equipment they supplied. We didn't need to purchase anything extra! Their recommendations for dining and fun were also spot on. We had a blast and would love to come back. Both Preston & Sarah Kate were extremely responsive and available to us all times.

We truly enjoyed our stay and appreciated the sweet welcome basket! We loved using the bikes and kayaks. It was a perfect place for a couples getaway to 30A. About a 30 minute drive from the PCB airport; a rental car is necessary because very few places are walking distance from the residence.

Jenna And Davis

Nashville, TN

Look no further! This is a 5 star winner all the way! We stayed eleven nights and we did not want to leave. Sarah Kate and Preston knocked every single detail out of the park. They are superb hosts and as guests, we felt truly cared for. Their attention to detail in every inch of the home is impeccable. Things we loved: views of the lake, close proximity to the ocean, sparkling clean, lovely decor, bright, natural light pouring in from every window/skylight, kayaking from their dock (provided kayaks), games, well equipped kitchen, a whole box of beach reads and games and the welcome basket was beautiful (local beer and wine—wow!). Sarah Kate and Preston were communicative, informative about area restaurants and attractions and clear and precise directions on how to operate everything in the house. I know I am repeating everything everyone else has said, but this place is truly a gem! Book it!

Great place would stay again

Gorgeous place in such beautiful area. I loved it. Super clean and great views!

Gaby

West Valley City, UT

If you want a lovely rental that has gone above and beyond this is the place! The lovely decorating, amenities, cleanliness, etc were all top notch. The view of the lake was great as well and expect quite a sunset from the dock. Preston and Sarah Kate are very responsive and you can tell take great pride in their home and dedication to their rental. Well done!!

My husband and I stayed here for our honeymoon. The place is not just like the pictures but better. They have everything you could ever need and more!! We were so happy to just stay in and enjoy the place and location that we didn't even want to eat out because our own space was so amazing. Highly recommend this place to anyone!

It's impossible to list all the things that make this place so welcoming. Tons of extra little touches. Impeccably cared for. Super convenient. Wonderful amenities; bikes & kayaks & equipment for beach outings included! Prompt responses to any questions. Welcome goody basket. Beautiful place & beautifully decorated without being showy. Quiet, beautiful & peaceful setting just off the main road. Convenient to everything. Recommendations for activities & local restaurants & such are spot on. We look forward to going back.

This place was incredibly cozy and the attention to detail left you feeling like you could relax like it was your own home. The kayaks & bikes add great options for activities and the location is near so many great places to shop, eat, and adventure! Well done to Preston & Sarah Kate

Oh my goodness. Where to begin??? Everything was AMAZING. The place is absolutely adorable. And so, so comfortable. I am a busy restaurant owner and needed a well-deserved break after the holidays. I could not have chosen a better place. The bed was so warm and cuddly. The location was beautiful - gorgeous view of the lake from the back porch and I could hear the waves from the Gulf. Preston and Sarah Kate have provided perfectly good bicycles for guests to use, but after one trip to Rosemary Beach, I opted to rent an electric one from Kaleb at Salt Air. It was worth every penny, let me tell ya. I rode that bicycle for HOURS up and down 30A, stopping here and there for a bite to eat and some adult beverages. Of all the restaurants I sampled, La Crema was my favorite. Cowgirl Kitchen and Cafe 30A are tied for second favorite. I cannot WAIT to come back again next January. Kudos to this couple for thinking of everything!!!!

The space was amazing, first i was worried about not being close to the beach, but i learned that it has some advantages, it is a beautiful spot with an amazing view of a lake and trees, you have privacy , i find it now better then being by the breach with a bunch of other people and have no privacy, the little snacks left in the house were a nice touch, you had coffee, and filters we ended up not going to the store since all the little stuff was there. Thank you!!

This place was beautiful, very clean, and location was great. We had a lot of fun and would definitely stay here again.

This place was excellent. Such a cute house and things were sparkling clean! The amenities are awesome and I loved that we could use the bikes and kayaks. It is the perfect spot for nature lovers and makes for a nice romantic getaway! Preston and Sarah Kate are great hosts and they make sure that you are well taken care of during your stay! I will definitely be staying here again in the future!

Cannot say enough good about the location, the home, and the hosts. We thoroughly enjoyed ourselves and will be going back again for sure.

Everything you could ever want in an AirBnB! I think Preston and Sarah Kate have thought of everything one might need while traveling. We were welcomed with a bottle of wine and goodies after long day of travel. The dock on the water was a favorite especially early in morning and late afternoon. Very quick responses and best AirBnB experience we've ever had. We will be back!

We greatly enjoyed every minute of our stay. The place was the perfect location and beautifully decorated. We appreciate the welcoming goodies and all of the thoughtful items throughout starting with the welcoming messages from our check in to check out.

This place was more than we could have imagined. We have 3 young boys and we are very familiar with 30-A, and always wanted to stay on one of the dune lakes. This was the perfect getaway for us during the week of thanksgiving. We were able to hop in the 4 provided kayaks and actually kayak right to the beach! We did it both days and loved every minute. The boys fished from the dock and we spent all our time outside. The inside is absolutely spotless- immaculate! Extra touches everywhere, like tiny olive oils, sunscreen, and a coffee grinder. We felt so well taken care of. Super comfy beds and nice linens. Just overall one of the favorite places we've stayed. Thanks Preston and Sarah Kate! We can't wait to come back!!!

Beautiful, clean, well appointed, and stylish villa in a nice and quiet neighborhood close to the beach and all the shops. I was here for business for just 2 days and regret not being able to stay for longer to enjoy the canoe and beach.  Would highly recommend to anyone staying on the 30A!!  Had all the essentials.  Exceeded my expectations!!

Rachel

Peachtree City, GA

Very clean and modern. Great location!

We loved staying at the casita! They gave such great recs around town as well. Such a clean and beautiful spot!

We had a wonderful stay in a beautifully decorated home away from home. Sarah and Preston are exceptional hosts and respond very quickly. The vacation home is well equipped and has all modern day appliances you can hope for. We highly recommend this home!

Preston and Sarah Kate were great hosts and the condo was exactly as described.

Awesome place! Close to the beach and on the lake. You can paddle to the beach, which is great. Super clean, comfortable bed, and overall great place!

We had such a wonderful trip to Sarah Kate and Preston's home. They were great hosts and really went above and beyond with communication and hospitality. We were traveling with our infant child and this house met our needs perfectly. It was very quiet, but still close to all of the great places on 30A. We also couldn't have done it without all of the great beach equipment that came with the house. The wagon and shade umbrella really made our trips to the beach with a baby so much easier. There were also lots of sweet and personal touches that made it feel like home. Thanks for a great stay!

Cannot say enough about how great an experience this place was. As a active couple it was the best stay we've ever had on the Panhandle and we have been coming for 8 years. It's that good. Centrally located to the 30A Beaches and there communities. If you want a private spot that is well maintained and comes with kayaks and bikes look no more. Kayak to the beach, utilize the beach chairs, umbrella and go do it. I have never experienced a dune lake and it's beauty you will be missing out. Through the lake you will have your own private beach on the gulf. Used to bikes to go to the Hub and down to Rosemary/Allys Beach just 3 miles to the east via the bike paths on the 30A.

This House has everything you need and even more. We felt home the second we steppend inside. It also was sparkling clean ! We enjoyed a glas of wine (a bottle of wine was there already as a part of the welcome package) on the deck, read on the dock on the lake. We paddled to the beach... we loved our stay and will be back. Also there is a very nice and helpful neighbor.. if you need anything just go over and ask him!

Best place I have ever stayed in! Sarah Kate and Preston make you feel that it's your home!

I was born on Tyndall Air Force Base in Panama City many years ago (lol). Being a military family, my father received a new location assignment when I was just 3 months old. So, on my bucket list was to visit the area in which I was born. My fiancé and I were delighted to find this Airbnb hosted by Preston and Sarah Kate. From start to finish they were very attentive. It is exactly as presented in photos and in writing. The location is perfect as it is convenient to the beach, restaurants, parks, bike trails and the view off the back porch is amazing! The property is very quiet and so relaxing. It is also extremely neat and clean, and the decor is wonderful. We used the bikes quite a bit, but never got around to any kayaking. Next time! We enjoyed some nice long walks on the beach. One of the most beautiful beaches we've been to. Love the soft sand! We highly recommend the Camp Creek Casita. Thank you for sharing your place with us and for all the special touches you put into it to make our stay a pleasant one. The return to the area of my birth place was definitely a memorable one!

Lori

Saint Petersburg, FL

Great place to stay with fabulous views! It was easy and fun to kayak to the beach from the house! We really enjoyed our time!

This place was in a great location and provided such a fun way to travel to the beach via kayak. The interior is thoughtfully done and updated to make you feel very comfortable. Our family of 4 had a great time while staying here and although a bit cramped for all of us, we really enjoyed playing games, eating meals and spending time together in this condo. The attention to detail is excellent and the hosts provide so many necessities that made traveling more convenient. You get a lot of bang for your buck here and would recommend especially for couples and small families.

What an absolutely fantastic experience! The condo had an amazing view. It was clean, stylish and comfortable. We enjoyed kayaking to the beach. It was great that Sarah Kate & Preston provided beach equipment (wagon, umbrella, buckets...) to use. SK & P responded promptly to our questions and went above and beyond for us!

This place is beautiful, stylish and extremely clean! The hosts provided coffee, snacks, and many other unique touches that made our stay even that much better! 

The place is right next to a bike path (two bikes are provided) and close to the shops, beach and restaurants.

 I would definitely stay here again. This is definitely a five star Airbnb!

Jennifer

Missouri, United States

The decor of the place was great. Very clean and comfortable with a gift basket of wine and snacks waiting when we arrived. A very nice touch and we quickly felt at home. Kayaking to the beach was also fun and made the beach less crowded. 

We will stay here again.

This place is beautiful! It was everything we expected and more! My wife and I enjoyed this place from the minute we checked in till we had to leave!

Joshua & Casey

Tallahassee, FL

I consider myself a bit of an Airbnb pro (I even got married in an Airbnb property!) and this place is truly something special. First, the location—you're close enough to the action ( a very short drive or quick bike ride to Rosemary shops) but far enough away to feel like a local. Checking in was a breeze, the space is so beautiful, and it was so clean when we arrived. Super comfortable instantly felt like home! When it comes to getting around the area, the kayaks are a game-changer! 

We loved kayaking to the beautiful stretch of beach nearby.

 From the bikes to all the provided beach gear, the hosts have truly thought of every little thing to make a beach vacation extra special. Book this place!

If you want all the options of rosemary and seaside, but still want to retreat to your own quite space at night this is the place for you.

Preston & Sarah Kate are great to work with! They have tons of wonderful tips. We loved their space being so close to the lake (kayak to a private beach where the ocean mixes with the lake), the HUB (walk to watch movies and listen to live music with lots of food options), Watersound (great pizza place Bruno's that has a great patio and live music), bike ride to Alys Beach (wonderful small playground, splash pad and donut shop) and Rosemary Beach (walk around shops, activities for kids, and great restaurants). We especially appreciated that they provided kayaks, paddles, life vests, wet and dry bags, great beach umbrella, beach chairs, boogie boards, beach toys, toy tote, a beach wagon and lots of towels. It made walking, biking, and kayaking to the beach so awesome! We also really loved that they provided two bikes. I don't think they were missing anything we needed. They have a wonderful back porch with string lights and views of the lake. We really enjoyed eating dinner, playing board games, and coloring on the back deck. We also loved watching fireworks from their dock on the lake. The interior decor is great, everything says cozy beach trip. They have a neutral color palette with pops of color (mostly blues to set the beach mood). We also really loved the amount of light the space has, it has lots of windows, three skylights, and a clerestory so the space is bathed in wonderful daylight. Also, the bed is really comfortable, so we slept wonderfully every night. If you're looking for a peaceful retreat that's close to everything and gives you a great home base for your 30A trip, we don't think you can go wrong with what Preston & Sarah Kate have to offer. We highly recommend it!

Great vacation house! Very clean and updated! Will definitely be back in the future!

Such fun! Kayaks to a beautiful, preserved, and practically private beach. Rode bikes to two public beach access points. Amavida Coffee superb, Grit N Grind delicious, MrFreeze (The Hub), pizza (The Hub) yummy, Black Bear Bread Co delicious, and The Perfect Pig next to Publix off 395 was fantastic. Sarah Kate and Preston were amazing with communication and expediency. Loved the makeup pads, Qtips, extra toothbrushes, pillows, super comfortable beds (forgot where I was a couple mornings!), clean and cool space. Thank you!

Preston and Sarah have a beautiful home and made it easy for us to relax and enjoy our vacation. The beach is a quick walk or kayak trip away. Everything we could have needed was provided with the house. I would not hesitate to recommend.

This lovely home was just as wonderful as we expected! The furnishings and decor are modern and comfortable, and so many extra touches made our stay enjoyable. We loved riding bikes to the beach, and appreciated all the beach gear that made it easy for us to just pack up and go! We were forced indoors for a couple of days due to rain, so the supply of games, books and television (including Netflix!) provided welcome diversions. We especially loved the location of this home; it was a quiet spot in a very busy vacation area, but not far from any of the places we wanted to visit. Our favorite beach in Deer Lake State Park was just a five minute drive away; we also enjoyed Grayton Beach State Park (about 20 minutes away) and morning walks on the public access beaches that were five minutes away by bike. Lots of options! As for food, morning coffee and pastries at Amavida Coffee in Rosemary Beach became a favorite. Be sure to check out Bruno's Pizza as well as the options at The Hub. All in all, this was a great place to unwind! Many thanks to our hosts for sharing their beautiful home.

5 star all the way! Before you even arrive you receive plenty of communication from the owners regarding instructions, entry codes, suggestions and answers to any questions you may have had. The communication was so perfect that there was no stress upon arrival and you could immediately start relaxing. You can tell from the moment that you open the door that the hosts really care about their guests and treat them as they would want to be treated. They truly went above and beyond any other house i have stayed out with their little extra touches and attention to detail. For example, providing makeup remover wipes for guests or the welcome basket upon arrival full of useful goodies. I could go on and on but it would take up too much space in this review. The wife and i kept saying "wow, they thought of everything" the whole time we were there. The property is immaculate. VERY QUIET and peaceful. It was super easy to load up the kayaks and get to the beach or jump on the bikes and head to Alys Beach or the Hub. Another bonus is when you are on the beach it almost seems like you have the whole place to yourself. Not many people are coming up from the dune lake and the access ramps are quite a ways away from the resort! We had a fantastic trip and look forward to booking again!

Preston & Sarah Kate's place we beautiful and clean! We had such a fun time staying there and the location was perfect. They provided us with plenty of beach gear which was very helpful during our stay! We couldn't be happier and highly recommend Preston & Sarah Kate's place!

Our first time using Airbnb did not disappoint! This place is the perfect weekend gateway for a couple! The space is bright, super clean, and well arranged. The finishing are modern and the amenities are beyond thoughtful. So nice to have two bikes and two kayaks provided by the owners. The location is convient and scenic. We will definitely make this place our go to for our next visit.

Camp Creek Casita was the perfect honeymoon location. The home was updated with lots of amenities including kayaks and bikes which we loved to use. Kayaking straight to the beach was such a fun adventure and we even had our own little private stretch of beach to relax on all day. We will definitely stay here again!

Camp Creek Casita will not disappoint! Our stay was absolutely perfect. Preston & Sarah Kate put so many thoughtful touches into their place, it made our stay so enjoyable. Camp Creek Casita is also in a really good location. It's right in the middle of 30A so it's close to a lot of shops, restaurants & the beach. I definitely want to come back!

We enjoyed our stay so much. The careful attention to details, beautiful artwork, comfortable furniture and bed, great coffee supplies and SUPER hosts made for a delightful stay. It took us a couple days to figure out our favorite beach (Grayton State Park) to visit from here but once we did that it was perfect. Loved that it was located right in the middle of 30a so you could easily ride bikes to anywhere. Preston & Kate were perfect hosts, quick to answer questions and very helpful.

My Husband and I just stayed at Camp Creek Casita with our 6 month old and it was an absolutely perfect retreat. When we arrived the house was spotless and entry was so simple. The house itself is so incredibly thoughtful and beautiful, from the board games, to the little snacks they gave us upon arrival. The bathrooms are stocked with just about anything you need, which is a bonus so we could pack a little lighter. The bedroom is adorable from the reading nook to the most comfortable bed! The kitchen is supplied with just about everything you would need to pack a lunch to bring to the beach, not to mention the Publix grocery store is about a 10-15 minute drive away! They have a pack and play for baby as well as the countertop high chair, which we used both and they were extremely handy to have! They had emailed us an incredibly helpful itinerary with local restaurants, things to do etc. They are located smack in the middle of all the beautiful towns we wanted to explore on 30A. The Hub, a local outdoor food and entertainment space is a less then 5 minute walk and it definitely became our go to place every night, as it was incredibly kid friendly! The public beach entrance is about a 5 minute walk away and the beach is so clean and beautiful! We loved our stay here and will definitely be back! Thank you Sarah Kate and Preston for such a beautiful, thoughtful home!

What a peaceful place to getaway!

Hosts were VERY attentive! Cool place!

We loved our stay! Sarah Kate and Preston thought of everything you would need. We especially loved kayaking on the lake up to the beach, what are unique experience and a special part of this condo. Everything is beautifully decorated and the location is just a short drive from any of the local towns, beaches, bars and restaurants. Highly recommend!!

Preston and Sarah Kate's place is amazing!! They are extremely gracious hosts and it is obvious from the moment you open the door that no detail was over looked at their lake front/beach house. Tons of little extras are all over the house and the use of their bikes and kayaks are just extra icing on the cake. We had a wonderful time and would highly recommend their "Lakefront Gem". Kayaking to the beach is not something that my girls will soon forget!

From the bikes, to the kayaks, to the special touches in the house- our stay was exceptional! The house is so well organized and everything has been thought of. The directions are clear and communication is wonderful. Thanks for sharing your little piece of paradise with us. It was exactly what we needed as a family.

I can't say enough about how much we enjoyed staying at the Camp Creek Casita. It is a Lakefront Gem as advertised. There is much to rave about but the hospitality of Sarah Kate and Preston made us feel well cared for. From the original reservation/booking and sending information to us about the area and house right away since we'd never been, to ensuring we were in the house okay (with a nice welcome note and snacks), to encouraging us to get out in their provided kayaks, to clarifying questions on checkout, it was definitely the best AirBnb Host experience we've had to date. The house is just as advertised, clean, beautifully decorated, the dune lake just a few steps away, beach access close by, and right off the 30A bike path (without being in the heavy populated areas which is just what we'd hoped for). This was the best vacation we've taken, just what we wanted, some comfortable R&R away in a warmer area that we'd never been to before where we could get to the beach, walk, bike (without a rental), and yes, even get to kayak (it was only my second time). I've already recommended the place to a few people and I just hope it doesn't get so busy that I won't be able to return in the future.

Preston and Sarah-Kate's place is fantastic!! So clean, beautifully appointed, great location...we absolutely loved our stay! The amenities were also top notch, from the comfy bed and plush towels to everything you need for the beach and biking around town. We can't say enough about our wonderful experience and highly recommend this place to anyone looking to visit the area. We especially LOVED kayaking to the beach, riding their bikes around town, daily walks (they are wonderfully located) and then coming home to a beautiful space to cook dinner, relax and unwind from the day.

Mike And Mel

Franklin, TN

The townhouse is really stylish and so clean. Very upscale. The location is central to everything. Unfortunately we hit unseasonably cold weather, so couldn't enjoy the kayaks or beach. We did use the bikes though. The house is pretty close to 30-A which isn't an issue unless you were thinking the deck area would be secluded. We especially enjoyed Buddy's seafood market, the shops at Seaside, and strolling through Alys Beach.

Camp Creek Casita absolutely exceeded all of my wife's and my (already high) expectations. The location is a perfect proximity to all of the best 30A spots and activities. The space is clean, thoughtfully put together, and stocked with top-flight amenities. Preston and Sarah Kate were excellent hosts, immediately responsive to any questions. The kayaks were a quick and fun way to access the beautiful white sand beach, and the bikes were very handy in accessing the restaurants and shops at Rosemary Beach and the Hub. We had a wonderful weekend and look forward to staying here again.

Great location. Great decorating. Ease. Comfort. And a wide range of amenities from snacks and toiletries to bicycles and kayaks.

I am so happy to have found Preston & Sarah Kate's home for our little getaway. It is so refreshing to come into a stay that is clean and look exactly like it does in the pictures! We will definitely, definitely be back when the weather is warmer to go kayaking and biking. I would recommend it to anyone looking for a quiet spot that's more private yet close to restaurants and activities.

What you see is what you get! Great clean place with a view of the lake and steps away from 30A. A great place for a couples retreat. Thanks for being a great host and sharing your secret hideaway.

This little hideaway is the BEST place to stay on 30A! Tasteful modern decor, comfortable bed, and great location to bike trails, hiking and restaurants! I loved taking the kayak to the beach! Preston and Sarah Kate's thoughtful hospitality will have me returning again and again!

The property itself was lovely and hospitable in every way; Preston and Sarah Kate were fantastically responsive to questions that popped up throughout our stay. 10 out of 10.

This place is a hidden gem! Fabulous accomodations and super clean. I would recommend this place to anyone looking to get away and have some solitude. The hosts were super responsive and easy to work with. I hope anyone that stays here in the future will enjoy this place as much as I did.

Preston and Sarah Kate's place extremely comfortable with everything you need to feel like home away from home. If your looking for a spot nestled in a private location away, but very close (a 5 minute drive) from the more touristy areas. the home is for you. Excellent, immediate communication and spotless clean! Don't hesitate!

This is one of the best Airbnb's we've stayed at, hands down. You can tell a lot of thought was put into the decor for the condo (super relaxing and inviting) and they provided everything from a sweet coffee setup to Scrabble (our favorite!) and some fun beach reads. And the hospitality didn't stop there - if we ever had a question, Sarah Kate replied almost immediately. The location was great as well. It was very private and relaxing, right on Camp Creek Lake, but with easy access restaurants and entertainment all along 30A. Simply put, this place could not be more perfect.

Emmie and Jacob

Tuscaloosa, AL

We can't say enough positive things about Preston & Sarah Kate as well as the accommodations. EXTREMELY helpful & communicative with any questions we had. Super quick responses too. Place is so beautiful & private. Perfectly decorated. Every need anticipated & cared for. Recommendations on what to do & where to eat were terrific. Very clean. Super comfortable. Highly recommend.

We highly recommend Preston & Sarah Kate's place! Great price and location with lake views and lake access (kayaks included!) along 30A between Seaside (5 mi west) and Rosemary Beach (3 mi east). Alys Beach is just 2 miles away if you are looking to bike to a coffee shop (Fonville Press is great). And the restaurants and shops at The Hub are walking distance! The Airbnb itself was airy and light with lots of natural light coming in through the skylights. The back yard view of the lake included grove trees which added the right amount of privacy and whimsy (also, the deck and deck furniture is new and really cute). The design of the space is inspiring -- like that of a modern magazine -- plants and art, cute chairs, and rugs & shelving, etc. We loved all the added touches: complimentary snacks/drinks/toiletries, games, puzzles, etc & were impressed by several other amenities (like the chemex pour over coffee system and complimentary coffee & turkish towels +chairs for the beach, etc!). We also enjoyed the couch + roku system for movies after dark. We had a great time & hope to come back very soon. We loved it =)

Josh And Stephie

Nashville, TN

This place is so quaint and the location is great. Impeccably clean and love the interior. The hosts were very prompt in response and very helpful along the way with any questions or requests. We biked all around the neighborhood — bikes which were provided by the hosts. The bed is incredibly comfortable — had the best sleep ever. Our family now has a new tradition of coming down to Florida from Atlanta during post Christmas Day. We would love to stay here again and again. Thanks Sarah Kate & Preston!!

I almost didn't want to write a review just to be selfish and keep this place a secret. This home was by far the best that we have ever stayed. Preston and Sarah Kate supplied everything and more of what we forgot to pack. Spotless and homey. We hope to make this our go to when visiting our family. Perfect getaway!

Absolutely stunning! Preston and Kate have gone above and beyond to be the best host I've ever come across. Every square inch of the space is filled with intention and thought. It's a perfect place to relax, unwind, and be brought into a space that encourages comfort, cleanliness, and spending your time the best way possible. Thank you, thank you!

STUNNING!! This by far was one of our favorite stays though Airbnb. Sarah Kate and Preston condo was immaculately decorated and the location couldn't have been any more ideal. We felt so comfortable and were able to unwind looking out at the beautiful views! Sarah Kate and Preston went above and beyond hosting us! Thank you so much!

This place blew away our expectations! It was beautiful just like in the pictures! Whenever we arrived we were greeted with a kind card and snacks, which was really appreciated! The lake behind the house is amazing, it was an added bonus to be able to take the kayaks out and enjoy the outdoors. If your on 30A it's the trend to ride bikes, so we appreciated being able to use their bikes. Preston and Sarah were great at communicating and made sure we had everything we needed. Definitely recommend this place for any occasion. Great place to stay on 30A.

James and Hannah

Pensacola, FL

I was beyond impressed with the amenities, the bright and airy home, beautiful water views. Modern and clean, yet so homey. Literally everything was thought of for guests. I mean, EVERYTHING!!!! We lost our beach home in Mexico Beach and this was a trip down to see the progress and try to salvage some items, it was a dreadful trip, but Preston and Sarah Kate's home made it an awesome trip, it felt like home away from home. I also plan to steal all of their design ideas for when we rebuild, lol. Thank you so much Preston and Sarah Kate!!!!! We will definitely be coming back.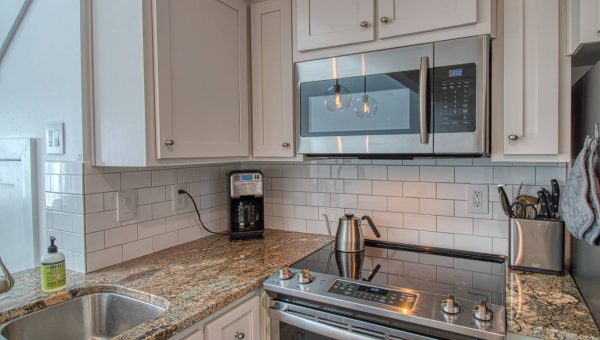 Stocked Kitchen
We've stocked the kitchen with everything you might need during your stay! In addition to basics like pots, pans, dishes, and cutlery, we also have a coffee maker, blender, toaster, and more.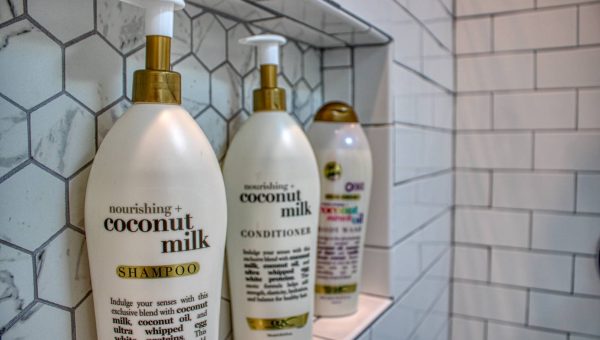 Toiletries
In the bathroom, you'll find sulfate-free bath products from OGX and a hair dryer, curling iron, and straightener for your convenience.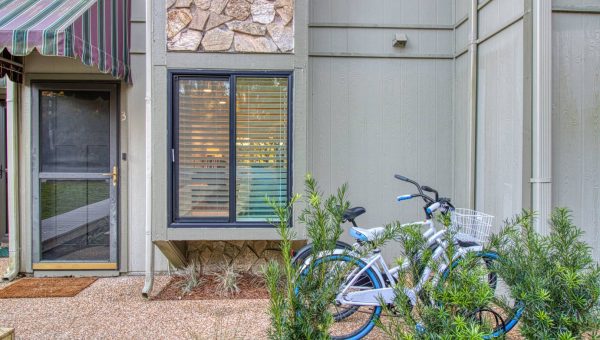 Bikes
We provide two complimentary beach cruisers with your stay. Easily rent additional bikes from Salt Air just down the street. Ride the Timpoochee Trail to your favorite 30A destinations!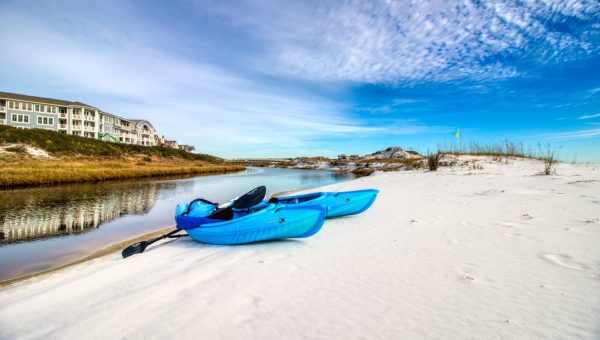 Kayaks
You can also walk, ride or drive to the beach, but our favorite way to get there is by kayak! Cut across Camp Creek Lake and under the Watersound Bridge to access one of the most pristine and secluded beaches on 30A.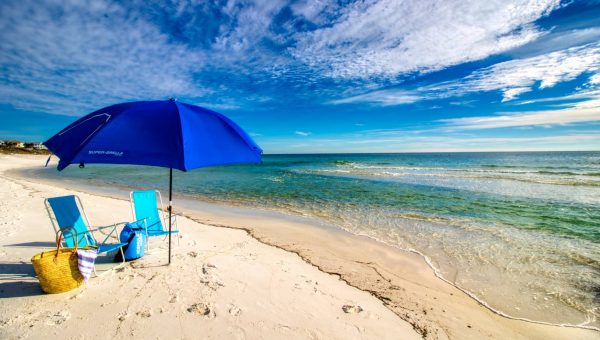 Beach Gear
We provide beach chairs, an umbrella, a cooler, and a dry bag, so you don't have to worry about your beach set-up. Everything fits on or in the kayaks, making it easy to transport all the gear to the beach.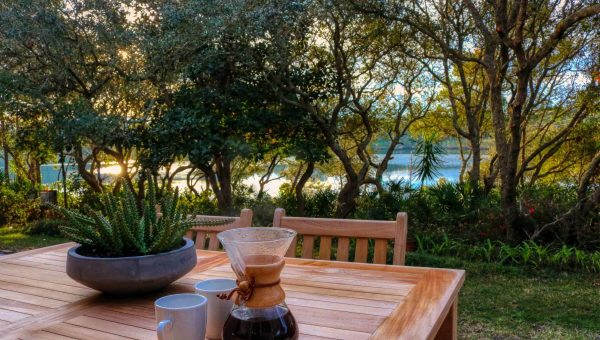 Coffee
Enjoying coffee on the back deck as the sun rises over the lake is one of our favorite morning rituals. We provide coffee and tea for our guests, so you can start your morning right!
The Experiences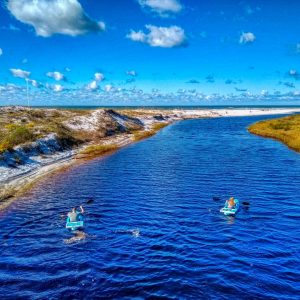 Kayak
2 Kayaks & Paddles
There's no better way to start or end a day than with a paddle to the beach. Kayak directly from the backyard to the ...
More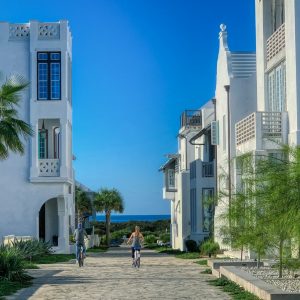 Bike
Cruiser bikes for 2
What better place to hop on a beach cruiser and ride than 30A? Peddle to places along the scenic 18-mile Timpoochee trail.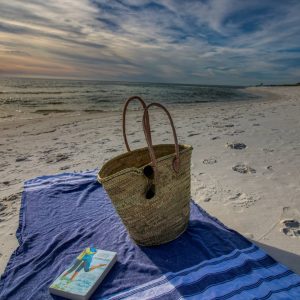 Beach
All the gear you need for a great day
The emerald waters and white sand beaches await! Getting your toes in the sand is just a short paddle, quick peddle, or ...
More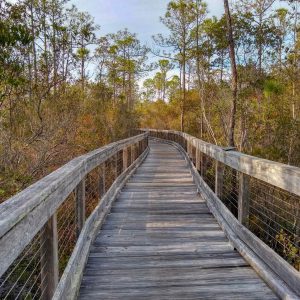 Hike
Miles of trails
State park access is right out the front door. Meander into the beautiful and often unexplored wilderness of Deer Lake State ...
More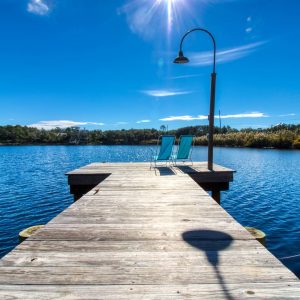 Relax
Rest & Unwind
With so much to do, it's important to work some rest into the busy camp itinerary. Enjoy a beach read on the back deck, ...
More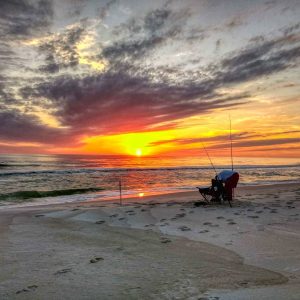 Fish
Freshwater & Saltwater
Whether it's from the surf, on the lake, or off on a charter, there are plenty of fishing options to satisfy any angler.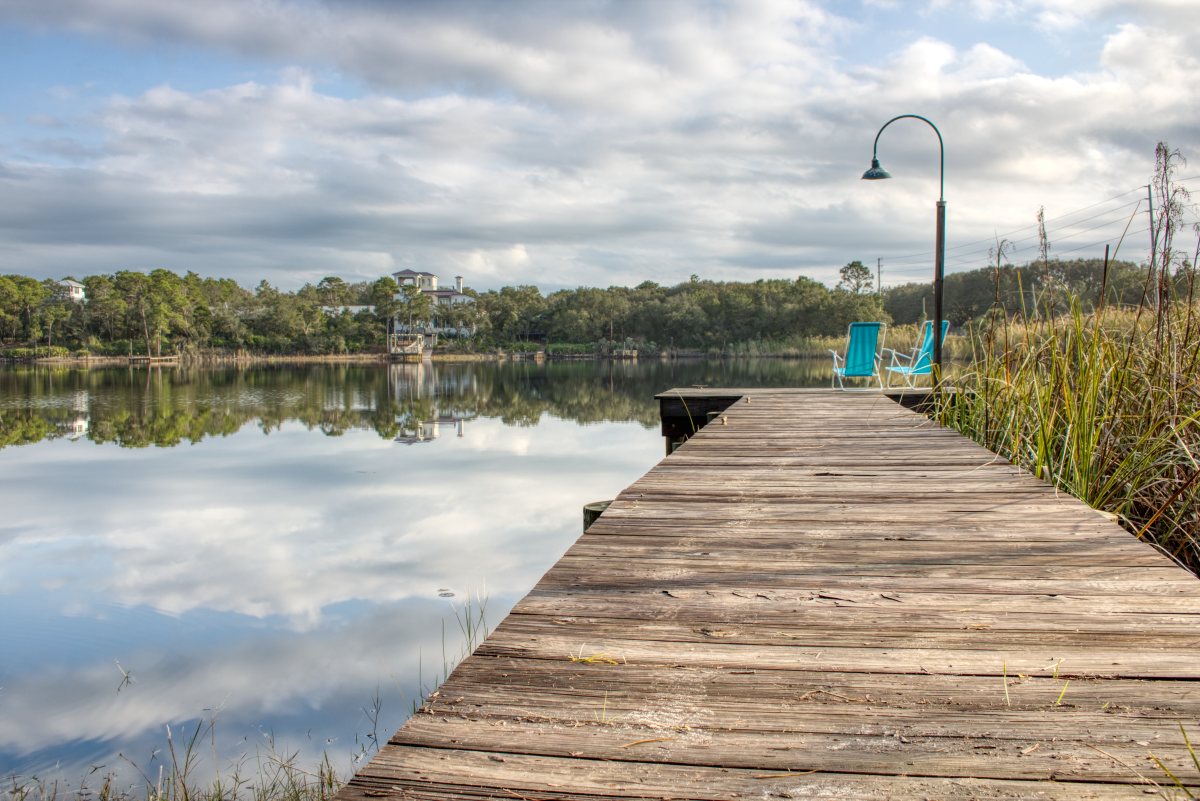 0
Acres Protected Forests
Nearby Eats & Drinks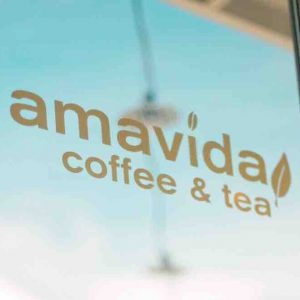 Amavida
Rosemary Beach
Amavida routinely wins local coffee roasting awards and is our favorite local brew. Get your caffeine fix from the closest ...
More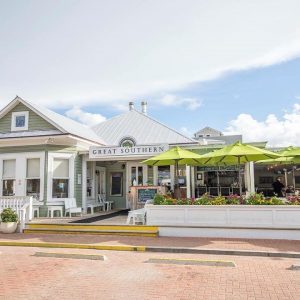 Great Southern Cafe
Seaside
Delicious eats, great happy hours, and a fun deck for watching the crowds roam by in Seaside. @greatsoutherncafe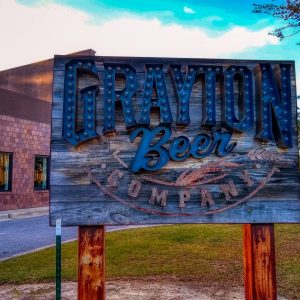 Grayton Brewery
Hwy 98
Grayton Beer has two locations – a brewery on Hwy 98 and a brew pub off 30A. Both are excellent places to throw back ...
More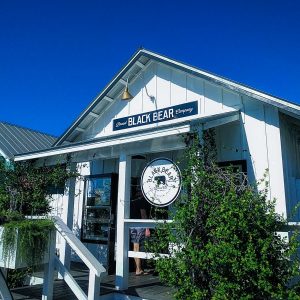 Black Bear
Grayton Beach
Black Bear Bread Co. is just 7 miles away in Grayton Beach. We like to earn our breakfast biscuits with a long ride to this ...
More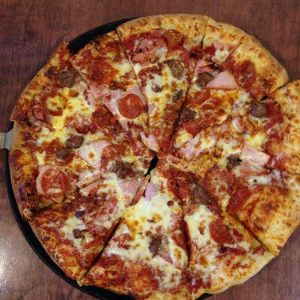 Bruno's Pizza
Watersound
Only a short bike ride away in Watersound, but we prefer order our pizzas for take-out and head to the beach!